This page shows only some of our tours, as well as the list of informal gatherings. For a full calendar of our 2017/2018 tours, visit Rustika Travel website.

Serbian Snow Adventure
29. January

-

4. February

940 €
Event Navigation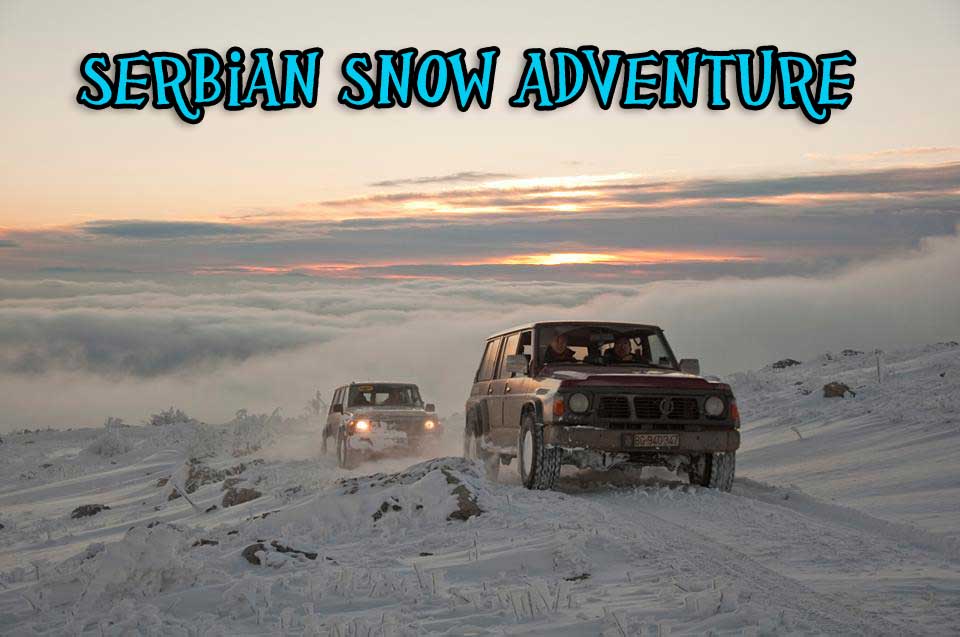 Serbia, not Siberia… But there's not much difference!
When the wind starts howling, wave after wave of snow blizzards encase the Kučaj mountains in white, everyone flees them as fast as possible, knowing that they can be stranded there until springtime. Everyone, except us. That is when we pack up our winter recovery gear and engage on the snowdrift surfing tour through that vast kingdom of the wolves… And when we conquer Kučaj winterscapes, it's time to move over to western Serbia, for a whole different flavour of snow adventure! And inbetween our daily ice games, we'll bask in the warm thermal pools and enjoy the spicy Serbian cuisine. There's no better way to experience the Balkan winter!
More details about the tour and registration on the Rustika Travel site.